40 years ago today, the man who started it all died a rock star death in London: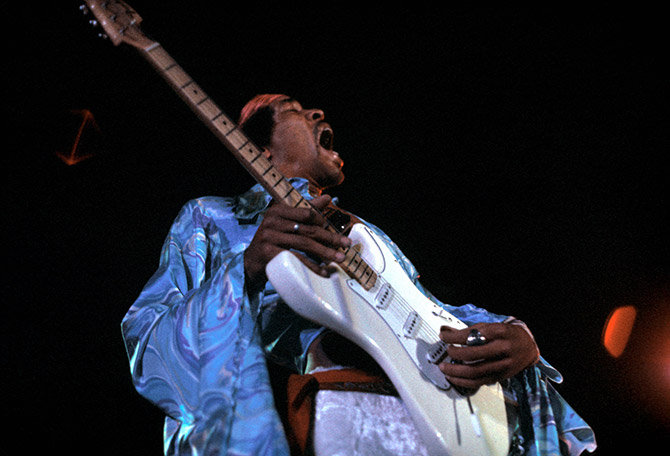 The tone of Hendrix is still a mystery today even if everybody is now convinced that his fingers were mainly responsible for it.
Anyway, in order to approach his godly sound a good place to start is Roger Mayer, Hendrix's own guitar electronics guru. He still makes pedals today, make sure to visit his website. In particular, his series of fuzz is similar in spec to what Hendrix was using in the 60s.
A more mainstream manufacturer, Dunlop, has a series of three pedals in its Hendrix line. Here is a Guitar World video demonstrating them. It comes close enough…
To conclude, here is a link to a funny video of the Jimi Hendrix Experience visiting a street of Paris and positively scaring off the passers-by. This video was apparently buried in some archive vault until now…
So long Jimi!