My first album, "Fiction" is now available on CD from cdbaby, with a smashing cover designed by Pia Jane Bijkerk: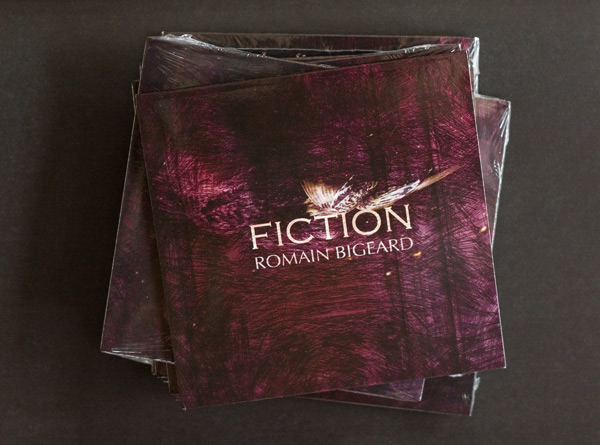 As much as I think we have crossed into a digital world, receiving and holding the actual CD made the album more tangible.
In the post introducing the digital release of the album, I posted two excerpts out of twelve tracks (The Color Purple and Jungle Path), here they are again with another two excerpts.
Fiction, the title song, has an 80s feel delay with a bright Telecaster tone augmented by a Flanger and synchronized delays. Ruffian is a more atmospheric piece featuring my Strat plugged into a BB preamp and my tiny Fender champ which proves that little amps are really useful when recording.
Click on a track to listen to it:
And here is the back cover: