28-04-2012 Update: the guys at Moniker have exceeded their target for this Kickstarter campaign, kudos to them! I have contributed myself and my reward will be a Hype Box Boost Overdrive pedal, I can't wait to get it.
Moniker Guitars is running a Kickstarter campaign to help finance tools and materials for their shop in Austin, Texas. The ultimate reward for the campaign is a gorgeous and reasonably priced semi hollow or solid body guitar built to your specifications. There is a choice of bodies and finishes (I personally love the telecaster inspired ones, they are totally igniting my GAS):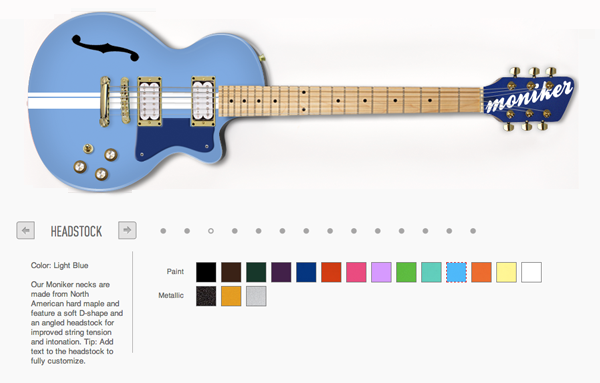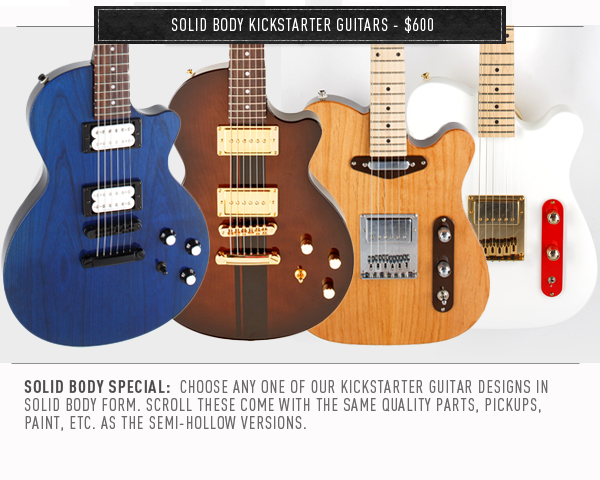 The $150 reward is a very limited edition boost/overdrive pedal called the hype box (video demo here):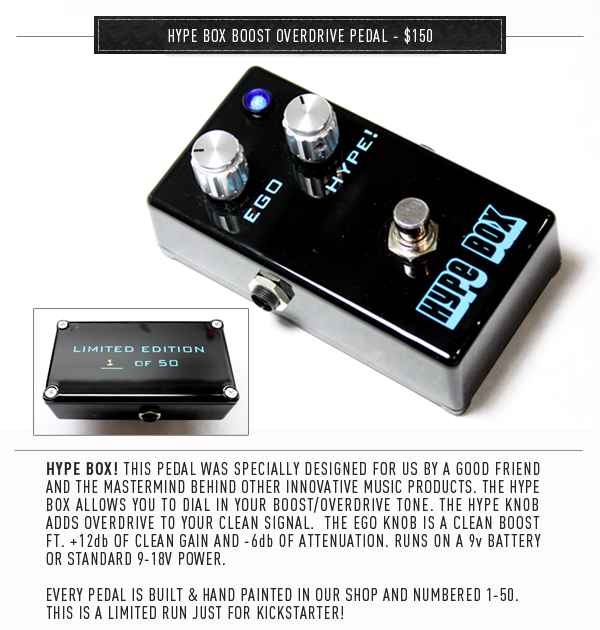 Other rewards include a guitar body refinish, pickguards, t-shirt, etc. I say, give them a hand, their stuff looks really cool!