There has never been a better time to pick up the guitar, no more excuses people, tablets are revolutionising the way we learn how to play.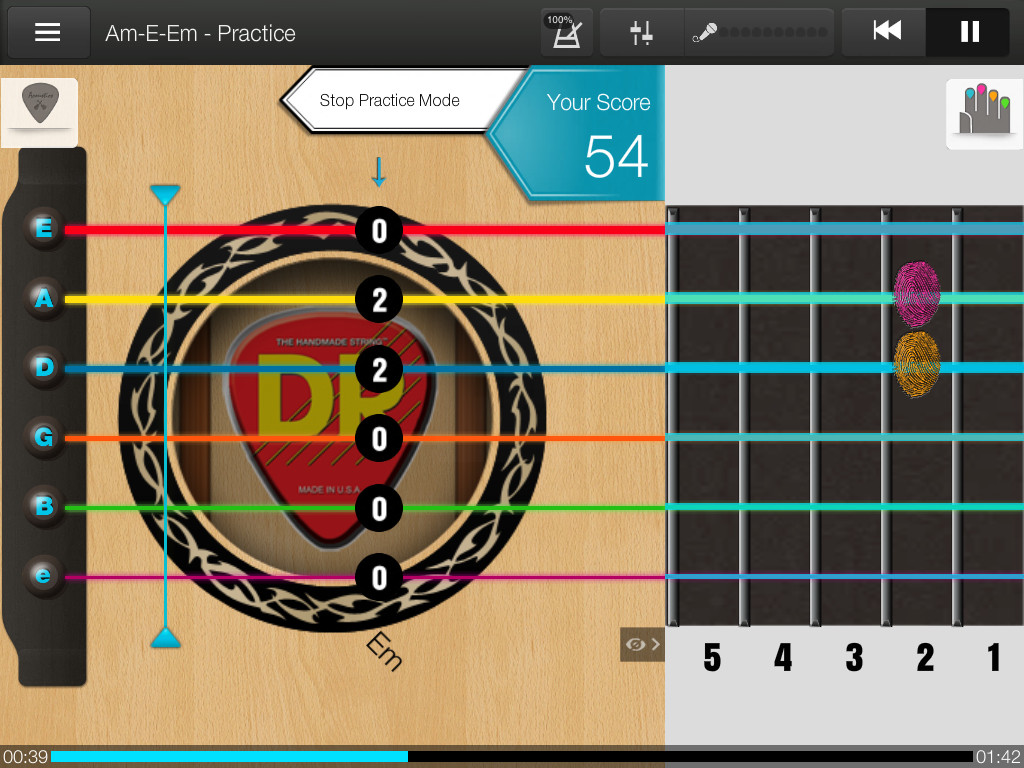 Jamstar Acoustics is an application for iOS and Android which monitors and corrects your playing in real time. I have tested it on an iPad 2 using my Maton EC225 acoustic. Note that nothing is preventing you from using the application with an electric guitar really, but the microphone built in your tablet or your phone must be able to pick up the sound of your instrument in order to analyze it.
The application itself is free but most of the lessons aren't. The good guys at Jamstar have been kind enough to organise a  give away for the readers of guitar Tone Overload, go to the end of this post to enter the contest. Yay!
Getting started to Rock
When you start the app, a tuner screen pops up in order to make sure your instrument is in tune, an important condition for the application to work properly and actually a pretty important thing if you intend to actually play some music.
Once your instrument is in tune, a screen detailing the content available to you pops up, free stuff and paying stuff alike. There are two axis to the content: a "style axis" (rock/pop, jazz/blues, lessons about techniques) and a difficulty level, from beginner to intermediate to advanced.
After chosing a lesson, the fun starts!
A Very Patient Teacher
Once the lesson begins, you are confronted to a screen which resembles a guitar tab, with all six strings of the guitar and notes dancing on them. On this subject, the app had the low E string on top of the screen by default, which I promptly changed in the preferences to have the low E string on the bottom of the screen, like a regular tab. It confused the hell out of me for a minute.
The notes appear on the strings and you have to play them at the right moment otherwise the "playback" stops. These can be single notes or chords, for which the names will be displayed. It is pretty simple in principle but it is actually quite powerful. This kind of technology would have been unimaginable 10 years ago on a portable device.
Jamstar gives you a score based on how well you hit each note (or chord) which is really a percentage I think.
How does it perform?
In my testing with a (now) old iPad 2, I found the app to perform extremely well. It definitely picks up single notes and chords accurately and quickly. I can see it being a powerful learning tool wether you want to learn well known songs, scales, chords or various guitar techniques. There are lessons for every taste and since the application itself is free, and there are some free content, I encourage you to download it and give it a try!
Give away !