TC Electronic has been announcing new pedals all day. They are no frills, toneprint-less, mostly analog (save for a reverb and a delay) models. Pretty much every effect is covered: chorus, phaser, flanger, compressor, overdrive, distortion, metal distortion, delay, reverb…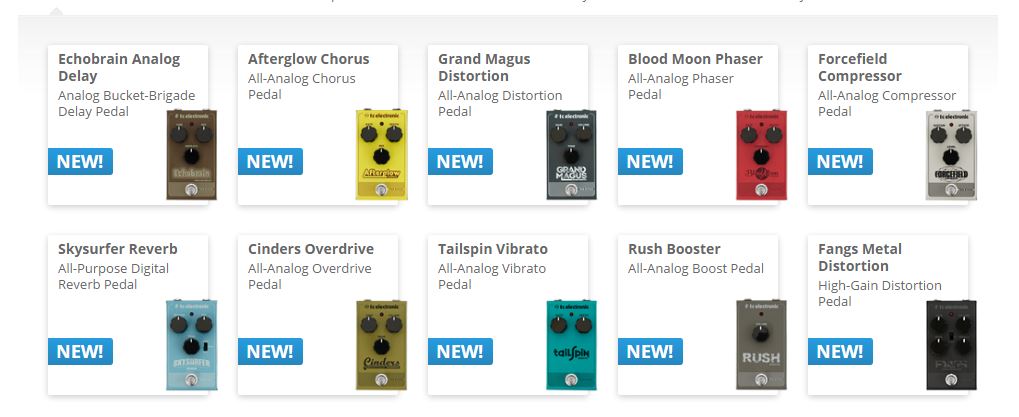 I haven't seen any retail prices yet but according to TC, these will be priced very competitively.
Here is the Grand Magnus distortion in action, it sounds pretty good!