Mesa Boogie need no introduction when it comes to guitar amps but they have been absent from the effect market for years, after they retired their tube based V-Twin and V-1 Bottle rocket pedals.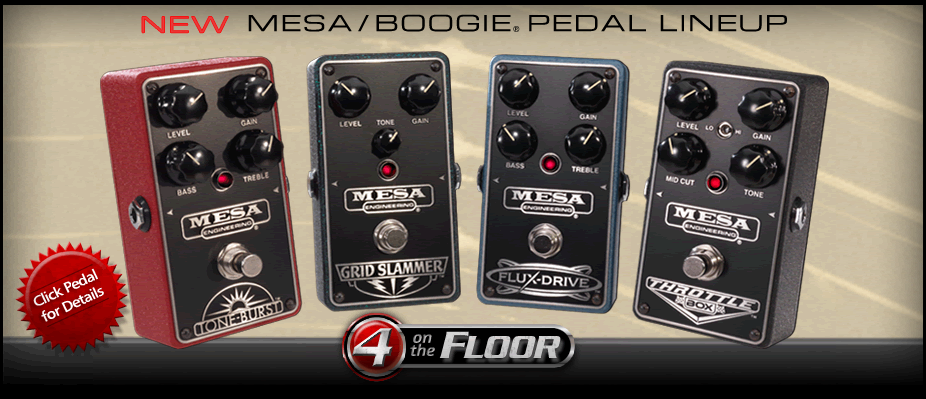 For their return to the scene, they have just launched no less than four drive pedals. Gone are the tubes but their compact size is welcome in these times of overcrowded pedal boards.
These stompboxes cover the whole range of drive needs: clean boost with the Tone Burst, tasty overdrive with the Grid Slammer, enhanced (gainier) overdrive with the Flux Drive and outright big high gain tones with the Throttle Box. All of this with a definitive Boogie twist, check them out!