I will feature boutique effect manufacturers regularly and I would like to start with Retroman. I found them while looking for a small footprint Univibe clone.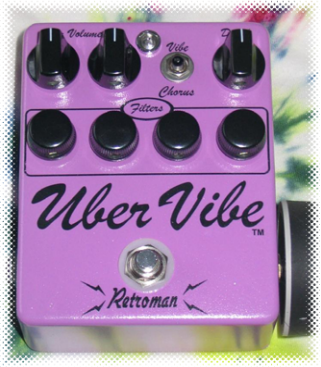 The Retroman pedals are made to order in the USA and they now have a full range:
The sound samples speak for themselves: check out the uber vibe, the lola or the sybil. Be sure to check all the product pages for more samples!
They ship everywhere in the world and prices are on par with other boutique manufacturers, pedals range from US$ 165 to around 300. Note that orders take 6 to 8 weeks at the moment.